What does Foote mean by sanctification? How does she believe that her experience of it has prepared her for a preaching ministry?
How do Foote's arguments to support her right to preach compare to those by
Jarena Lee
 and
Anna Howard Shaw
? Do these women share the same understanding of scripture?
Introduction
Born to parents who had only recently purchased their freedom in Schenectady, New York, Julia A. J. Foote (1823–1900) grew up in the shadow of slavery and, from a young age, was keenly aware of its lingering impact upon American Christianity. Although the church she attended as a young child with her parents admitted both black and white members, the seating was segregated, as was the communion service (with whites being served first). In her autobiography, A Brand Plucked from the Fire, Foote recalls being dismayed by the hypocrisy of this practice; likewise, she writes at great length of the spiritual costs to African American Christians of living in a society so steeped in racial prejudice that its black members were denied even a basic education. Although she professed faith in Christ at a relatively young age and relished the experience of corporate worship, Foote was troubled by her inability to read the Bible for herself. Even after she became literate (at around age nine or ten), Foote longed for additional education:
I believed that, if I were educated, God could make me understand what I needed; for, in spite of what others said, it would come to me, now and then, that I needed something more than what I had, but what that something was I could not tell. . . .
Later, when the family moved to Albany, they joined an African Methodist Episcopal congregation where, around the age of fourteen, Foote had her first encounter with advocates of the emerging theology of "immediate sanctification." Sometimes also known as Christian perfectionism, or simply, Holiness, this is the belief that believers can experience a second encounter with the Holy Spirit in which they are cleansed from even the temptation to sin in this world; its proponents believe that this second baptism enables believers to live in full obedience to the law of God and thus, place a great deal of emphasis on personal piety and moralism (see "Religious Education and Contemporary Social Conditions"). This is a departure from the orthodox Christian understanding of sanctification (that is, being made more Christ-like in character and ability to resist sin) as an ongoing work in the soul of the believer, not to be completed until death. Foote became convinced of the truth of this teaching, and in her autobiography, recounts her own experience of sanctification and her subsequent call to spread the Holiness message to others.
—Sarah A. Morgan Smith
Source: Julia A. J. Foote, A Brand Plucked from the Fire (Cleveland, W. F. Schneider: 1879).
---
. . . [T]here came to our church an old man and his wife, who, when speaking in meeting, told of the trouble they once had had in trying to overcome their temper, subdue their pride, etc. But they took all to Jesus, believing his blood could wash them clean and sanctify them wholly to himself; and, oh! the peace, the sweet peace, they had enjoyed ever since. Their words thrilled me through and through. I at once understood what I needed. Though I had read in my Bible many things they told me, I had never understood what I read. I needed a Philip to teach me.[1]
I told my parents, my minister, and lay leader that I wanted to be sanctified. They told me sanctification was for the aged and persons about to die, and not for one like me. All they said did me no good. I had wandered in the wilderness a long time, and now that I could see a ray of the light for which I had so long sought, I could not rest day nor night until I was free. . . .
FINALLY, I did something I never had done before: I deliberately disobeyed my mother. I visited these old saints, weeping as though my heart would break. When I grew calm, I told them all my troubles, and asked them what I must do to get rid of them. They told me that sanctification was for the young believer, as well as the old. These words were a portion in due season. After talking a long time, and they had prayed with me, I returned home, though not yet satisfied.
I remained in this condition more than a week, going many times to my secret place of prayer, which was behind the chimney in the garret of our house. None but those who have passed up this way know how wretched every moment of my life was. I thought I must die. But truly, God does make his little ones ministering angels sending them forth on missions of love and mercy. So he sent that dear old mother in Israel to me one fine morning in May. At the sight of her my heart seemed to melt within me, so unexpected, and yet so much desired was her visit. Oh, bless the Lord for sanctified men and women!
There was no one at home except the younger children, so our coming together was uninterrupted. She read and explained many passages of Scripture to me, such as, John 17; 1 Thess. 4:3; 5:23; 1 Cor. 6:9-12; Heb. 2:11; and many others—carefully marking them in my Bible. All this had been as a sealed book to me until now. Glory to Jesus! the seals were broken and light began to shine upon the blessed Word of God as I had never seen it before.
The second day after that pilgrim's visit, while waiting on the Lord, my large desire was granted, through faith in my precious Savior. The glory of God seemed almost to prostrate me to the floor. There was, indeed, a weight of glory resting upon me. . . . [M]y constant prayer, was answered, that I might be strengthened with might by his Spirit in the inner man; that being rooted and grounded in love, I might be able to comprehend with all saints what is the length, and breadth, and heighth, and depth, and to know the love of Christ which passes knowledge, and be filled with all the fullness of God. . . .
I continued day by day, month after month, to walk in the light as He is in the light, having fellowship with the Trinity and those aged saints. The blood of Jesus Christ cleansed me from all sin, and enabled me to rejoice in persecution.
[Within a few years of her sanctification experience, Foote married a young man from her congregation and the couple moved to Boston where they joined an African Methodist Episcopal Zion Church. During this time, Foote continued to study the Bible and to pray. Her account of her call to preach is quite dramatic and focused on her vision of the bodily experience of being baptized by Jesus, clothed in "a clean white robe" by the Father, and finally fed a fruit "which had a taste like nothing I had ever tasted before" by the Holy Spirit.]
. . . Then God the Father said to me: "You are now prepared and must go where I have commanded you." I replied, "If I go, they will not believe me." Christ then appeared to write something with a golden pen and golden ink, upon golden paper. Then he rolled it up, and said to me: "Put this in your bosom, and, wherever you go, show it, and they will know that I have sent you to pro claim salvation to all." He then put it into my bosom, and they all went with me to a bright, shining gate, singing and shouting. Here they embraced me, and I found myself once more on earth.
When I came to myself, I found that several friends had been with me all night, and my husband had called a physician, but he had not been able to do anything for me. He ordered those around me to keep very quiet, or to go home. He returned in the morning, when I told him, in part, my story. He seemed amazed, but made no answer, and left me.
Several friends were in, during the day. While talking to them, I would, without thinking, put my hand into my bosom, to show them my letter of authority. But I soon found, as my friends told me, it was in my heart, and was to be shown in my life, instead of in my hand. Among others, my minister, Jehiel C. Beman, came to see me. He looked very coldly upon me and said: "I guess you will find out your mistake before you are many months older." He was a scholar, and a fine speaker; and the sneering, indifferent way in which he addressed me, said most plainly: "You don't know anything." I replied: "My gifts are very small, I know, but I can no longer be shaken by what you or anyone else may think or say."
FROM this time the opposition to my life-work commenced, instigated by the minister, Mr. Beman. Many in the church were anxious to have me preach in the hall, where our meetings were held at that time, and were not a little astonished at the minister's cool treatment of me. At length two of the trustees got some of the elder sisters to call on the minister and ask him to let me preach. His answer was: "No; she can't preach her holiness stuff here, and I am astonished that you should ask it of me." The sisters said he seemed to be in quite a rage, although he said he was not angry.
There being no meeting of the society on Monday evening, a brother in the church opened his house to me, that I might preach, which displeased Mr. Beman very much. He appointed a committee to wait upon the brother and sister who had opened their doors to me, to tell them they must not allow any more meetings of that kind, and that they must abide by the rules of the church, making them believe they would be excommunicated if they disobeyed him. I happened to be present at this interview, and the committee remonstrated with me for the course I had taken. I told them my business was with the Lord, and wherever I found a door opened I intended to go in and work for my Master.
There was another meeting appointed at the same place, which I, of course, attended; after which the meetings were stopped for that time. . . .
I then held meetings in my own house; whereat the minister told the members that if they attended them he would deal with them, for they were breaking the rules of the church. When he found that I continued the meetings, and that the Lord was blessing my feeble efforts, he sent a committee of two to ask me if I considered myself a member of his church. I told them I did, and should continue to do so until I had done something worthy of dismembership.
At this, Mr. Beman sent another committee with a note, asking me to meet him with the committee, which I did. He asked me a number of questions, nearly all of which I have forgotten. One, however, I do remember: he asked if I was willing to comply with the rules of the discipline. To this I answered: "Not if the discipline prohibits me from doing what God has bidden me to do; I fear God more than man." Similar questions were asked and answered in the same manner. The committee said what they wished to say, and then told me I could go home. When I reached the door, I turned and said: "I now shake off the dust of my feet[2] as a witness against you. See to it that this meeting does not rise in judgment against you."
The next evening, one of the committee came to me and told me that I was no longer a member of the church, because I had violated the rules of the discipline by preaching. When this action became known, the people wondered how anyone could be excommunicated for trying to do good. . . .
. . . At that time, I thought it my duty as well as privilege to address a letter to the Conference, which I took to them in person, stating all the facts. At the same time, I told them it was not in the power of Mr. Beman, or anyone else, to truthfully bring anything against my moral or religious character that my only offence was in trying to preach the Gospel of Christ and that I cherished no ill feelings toward Mr. Beman or anyone else, but that I desired the Conference to give the case an impartial hearing, and then give me a written statement expressive of their opinion. I also said I considered myself a member of the Conference, and should do so until they said I was not, and gave me their reasons, that I might let the world know what my offence had been.
My letter was slightingly noticed, and then thrown under the table. Why should they notice it? It was only the grievance of a woman, and there was no justice meted out to women in those days. Even ministers of Christ did not feel that women had any rights which they were bound to respect.[3]
Thirty years ago there could scarcely a person be found, in the churches, to sympathize with anyone who talked of Holiness. But, in my simplicity, I did think that a body of Christian ministers would understand my case and judge righteously. I was, however, disappointed. . . .
We are sometimes told that if a woman pretends to a Divine call, and thereon grounds the right to plead the cause of a crucified Redeemer in public, she will be believed when she shows credentials from heaven; that is, when she works a miracle. If it be necessary to prove one's right to preach the Gospel, I ask of my brethren to show me their credentials, or I cannot believe in the propriety of their ministry. But the Bible puts an end to this strife when it says: "There is neither male nor female in Christ Jesus." Philip had four daughters that prophesied or preached. Paul called Priscilla, as well as Aquila, his "helper," or, as in the Greek, his "fellow-laborer." Rom. 15:3; 2 Cor. 8:23; Phil. 2:5; 1 Thess. 3:2. The same word, which, in our common translation, is now rendered a "servant of the church," in speaking of Phebe (Rom. 19:1), is rendered "minister" when applied to Tychicus. Eph. 6:21. When Paul said, "Help those women who labor with me in the Gospel," he certainly meant that they did more than to pour out tea.
In the eleventh chapter of First Corinthians Paul gives directions, to men and women, how they should appear when they prophesy or pray in public assemblies; and he defines prophesying to be speaking to edification, exhortation and comfort. I may further remark that the conduct of holy women is recorded in Scripture as an example to others of their sex. And in the early ages of Christianity many women were happy and glorious in martyrdom. How nobly, how heroically, too, in later ages, have women suffered persecution and death for the name of the Lord Jesus.
In looking over these facts, I could see no miracle wrought for those women more than in myself. Though opposed, I went forth laboring for God, and he owned and blessed my labors, and has done so wherever I have been until this day. . . .
Footnotes
1.

According to Acts 8:26-40, Philip the Apostle was sent by the Spirit of the Lord to a specific track of road outside of Jerusalem where he encountered an Ethiopian official. When Philip met the man, he saw that he was reading the Old Testament prophet Isaiah and asked, "Do you understand what you are reading?" The official replied that he did not, and invited Philip to teach him. This has traditionally been credited as the founding of the Ethiopian Christian Church. Foote's reference to it was thus doubly poignant, a hint, perhaps, that she saw her own epiphany as inaugurating a similarly new branch of Christianity.

2.

Matthew 10:14

3.

A close paraphrase of Chief Justice Roger B. Taney's words in the Dred Scott Decision (1857); Taney wrote that African-Americans "had no rights which the white man was bound to respect."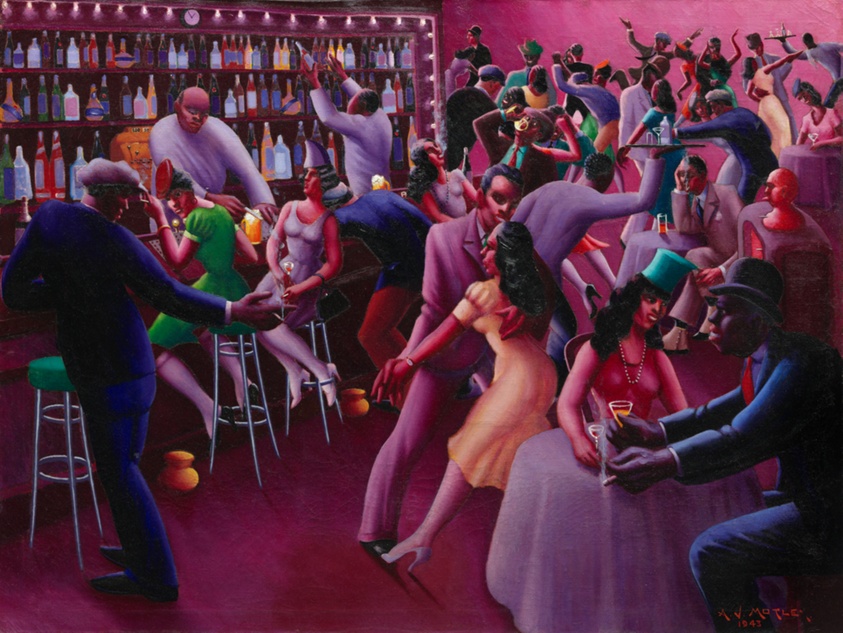 Conversation-based seminars for collegial PD, one-day and multi-day seminars, graduate credit seminars (MA degree), online and in-person.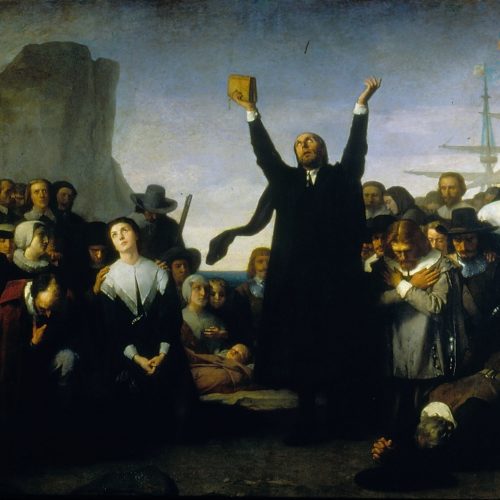 Our Core Document Collection allows students to read history in the words of those who made it. Available in hard copy and for download.